Review by Ken Campbell

Oh man! There are so many times in which I'll just look at all of my friends with total lust in my eyes, and yet, these people are my friends! What am I thinking when I consider the likelihood of getting them into the sack? Well it looks like my prayers were answered, because I got to examine one of the most exciting new dating sites online, UBangWithFriends!
UbangWithFriends is a brand new site that, due to my status as a premier dating blogger and adult dating site reviewer, I was able to try out while it's still in it's beta form. It looks like UBangWithFriends has the goods all laid out for us! It's premise is that, since we crave sex with our friends so often, why make that a taboo? Hey everybody, let's drop trough!

So upon first looking at the format of UBangWithFriends, I was impressed by the amount of absolutely beautiful women that this site has to offer. First of all, it looks like UBangWithFriends has spared no expense to get every possible hot girl in my area who might happen to be single to link to this site and it looks like a lot of them are available!
So I sign up for a free account, which is awfully easy to do with a casual sex dating site such as this. Some sites will try to bog you down with interminable questions about your personality. What is your favorite color? What is you favorite flavor of pop? If you were parachuting out of a burning plane onto a deserted island and you could bring only one book with you (because for some reason your entire library is on this burning plane, about to become kindling) what book would you bring? All these types of questions are all well and good, but do I really care what that hot girl's favorite color is? Is it pink? Well, I hate pink. But is she looking for sex, in my area, and ready for a quick casual date? I couldn't care less if everything she owns is pink. It'll just make me want to fuck her more. I just have to make sure that she doesn't try to re-decorate my apartment once we're done fucking in every possible shape.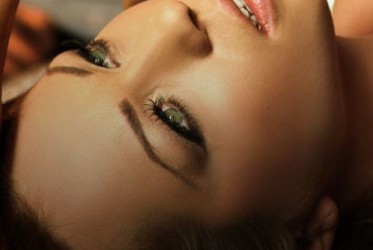 The one downside to UBangWithFriends that I discover not too long after setting up the free account, is that there really isn't all that much that you can do with a free account except look at the profiles. UBangWithFriends seems to have lots of features that I was pretty excited to try out, but I found that not too many of them were available to me yet until I agreed to sign up for one of their membership packages. Okay, UBangWithFriends, you're on.
Price
[ws_table id="2"]
So I sign up for the one month of a Gold Membership. So let me tell you what I was thinking with the Gold Membership rather than the Silver one. Well, for one, I figure that I'll just try UBangWithFriends for a month at first. If I decide that I love the site, I'll consider signing up for a more long term package, even though those packages are actually cheeper when you look at how it's broken up month to month. Since I'm just signing up for one month at first, I figure that a Gold Membership might be worth it, because if I'm going for it, why only go half way? This guy doesn't do anything half-heartedly, especially when it comes to casual dating, something that I take quite seriously. What does the Gold Membership offer me? Let me tell you: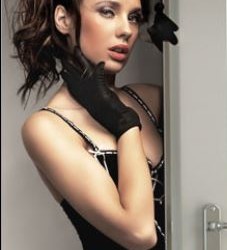 With the Silver Membership, you can browse all the profiles in your area, you can email anyone you like to set up dates with them. However, the Gold Membership is a mere five dollars more and with that you can do instant messaging chat with anyone that's online, you can see who's online, your profile will be featured at the top of the site, and you get an invitation to the ultra-exclusive Gold Room. What the Gold room is is an amazing resource for anyone who's serious about online dating. There's stories and advice columns that can help you improve your dating technique, and if you're ever on UBangWithFriends and it turns out to be 4AM and no reasonable person in your area is awake so you can't seem to set up a date at that moment even though you're about to explode with horniness, The Gold Room has hundreds of hours of hot hardcore porn available to watch. Now, you might be wondering why a site that's designed to help facilitate sex dating would have so much porn on it. Wouldn't the porn just be a distraction from the real purpose of the site? Well, maybe. But not if you know how to use it right. Thanks to UBangWithFriends easy to use interface, and since so many of the amazingly hot girls that I was looking at also had Gold Memberships, I could send these girls some of my favorite porn movies that I found in the Gold Room and one's that I used for inspiration, so that she could get excited about what I was hoping we could get to do during our imminent meet-up. Also, since there's so many crazy new types of sex positions that people are coming up with, the porn also gave me some great ideas that I may have never thought of myself.
Cons
What did I not like about UBangWithFriends? Well, like I mentioned above, I was a little disappointed with what little I could do with a free sign-up. The site advertises it's free sign-up, but I was still compelled to get a full membership in order to really gain access to the site. At least $34.95 for a month of Gold Membership was not really that expensive.
Pros
What did I like about UBangWithFriends? I found this site to be a great resource for hooking up with available singles in my area who might be interested in some mutual banging. I found the site to be jam packed with absolutely stunning ladies and after IMing a few of them I was off to the races! I didn't make friends with these girls yet, but I still have their contact info and I just might invite them to my birthday party.
Final Thoughts
Would you like to bang your friends? Would you settle for banging a lot of really beautiful women, some of which might look like your friends? Who knows, maybe after all of the amazing sex that you're about to have with this site you'll find out that you guys really have a lot in common and you'll want to stay friends afterwards! It looks like you just banged, and you banged with friends!