Review by Ken Campbell
The internet has a place for everything. What was created from the marriage (pun intended) of the popularity of online dating and the timeless desire for married people to have an affair, AshleyMadison.com was born. AshleyMadison has been around since 2001 and remains one of the most popular dating sites on the net, and for good reason. They have found a necessary niche and filled it quite well. They remain the go to spot online for married people looking to stray. 
I wanted to try out this site to see how well it actually worked, but, since I'm not bound to the chains of matrimony, I was worried that I might not be allowed in to this dangerous online club. Being a dating blogger and specialist in the world of online dating pretty much prevents me from hitching my wagon to one horse, if you know what I mean. Luckily, AshleyMadison doesn't discriminate against singles, so long as all of the married folks out there looking to have an affair won't mind dating one.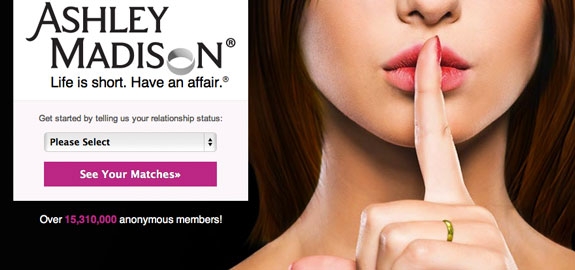 The Lowdown
It would probably safe to say that AshleyMadison is one of the most paranoid dating sites on the internet. Creating a profile was smooth and easy. There's plenty of room to build a profile with as much information about yourself as you feel comfortable creating. Naturally most users, since they're all about having an affair, are pretty vague about certain aspects of their lives in the hopes that no one that they know will discover them there.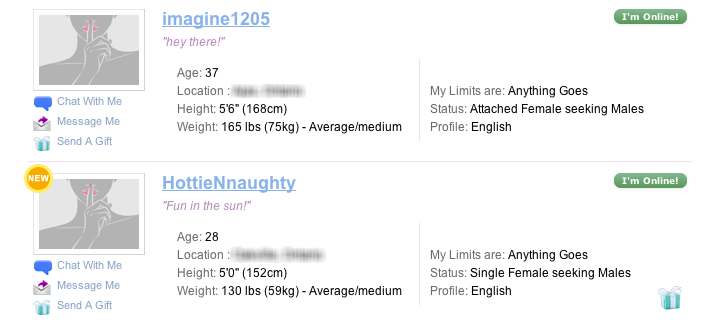 Unlike most other dating sites, where the profile pictures people upload try to make them look as desirable as possible, the users at AshleyMadison aim to either have their pictures only show a tiny part of their body (like their lips or a leg) or, if like me you uploaded a headshot, you have the option of placing a graphic of a fancy mask over your face like you were a guest in a Venetian costumed ball.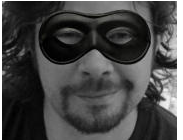 Since one of my all time favorite movies is Eyes Wide Shut, the mask over my profile pic gave me some high hopes that AshleyMadison would be just like the high class orgy scene that defines the film. There were definitely some discreet married people there as soon as I finished my profile, ready to betray their spouses. Being single, I thought that I might be at a disadvantage. Undoubtably, there are plenty of married people on AshleyMadison who wouldn't want to risk dating a single person and having him or her destroy their marriage without the risk of mutually assured destruction. While such a prejudice was likely with some of the non-responses I got, there were still a few married folks out there that didn't seem to mind my unattached status.
Here's where AshleyMadison becomes an exercise in frustration though. Once you set up your profile, there's actually very little that you can do before buying a package of credits in order to keep going. Unlike most other dating sites on the web which will charge a monthly subscription rate for unlimited access to the site, AshleyMadison has their own currency, called "credits", in which every action that you do costs a certain amount. As a result, lots of activity in a short amount of time can be expensive, whereas you can milk a few credits over months if you're more inclined to contact only a few people only occasionally. Since I didn't think that my tolerance for discreet encounters under assumed names in places where my married dates could hide from their spouses and children would last forever, I found that this type of payment method was not what I would have wanted. I see the advantage, however, of paying in discreet chunks that could more easily be explained away on a scrutinized  credit card statement rather than a monthly subscription charge. Unfortunately, since the cheapest package happens to be 100 credits for $49, AshleyMadison is one of the more expensive dating services around.
I figured I could at least get a small amount of credits and try it out. I did get some interest from a few married women in my area. Even though the credits can be pretty expensive and you can go through them pretty fast, most users of the site don't stay for very long (to avoid spousal interference), so the couple of dates that I went on were made quickly and discreetly. The nice thing about setting up dates with married women who are interested in having affairs is that generally they're only interested in a quick fling and have no desire to be attached. The downside is, of course, that you may be putting yourself right in the middle of some really complicated relationship drama around a marriage that may be on the verge of disintegrating and you that can only be bad for all parties involved. The last thing that anyone wants in the world is an angry cuckolded husband without a compelling reason to live to be after you for sleeping with his wife!
The Cost
[ws_table id="17"]
On top of the cost of whichever credit package you purchase, there's also an initial $19.99 activation fee that you have to pay when you set up your account. So, in reality the least you can spend here is nearly $80 when you factor in taxes, and that only gives you 100 credits, really not very much to get going on this site. The premium package will set you back over $300!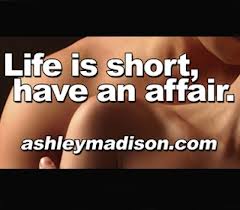 The credits can be spent in a variety of ways. To either send a message or open a message sent to you, you'll have to drop 5 credits. That, however, only applies to the initial message from someone new. You can undergo a conversation with someone over mail for free after that. There are also virtual gifts that you can send which cost additional credits. Instant message chat costs quite a few credits. 30 minutes of chat will set you back 30 credits and 60 minutes of chat, 50 credits. You could buy the basic package for $49, plus all of the additional fees and burn through that by chatting with a few dissatisfied married people for just a couple of hours.
The premium package does come with a month free of what they call "priority man status". That makes your profile highlighted at the top of search results. After that, it costs $33.56 a month. The other advantage of the premium package is there's an "affair guarantee" in that, if you don't have an affair by the time you burn through those 1000 credits, they'll refund your money.
What isn't obvious when purchasing a package initially, is that after one month they start to charge you $19.99 just to let you access your subscription unless you make a point of opting out. Likewise, it can be easy to set it up so that they will automatically sell you more credits as soon as you run out, which (as I mentioned above) is pretty easy to do. In the end, AshleyMadison can be quite an investment. Perhaps that second mortgage is in fact a good idea. You can always tell your spouse that you're re-investing in your business, or that you're the victim of a scam.
The Pros
Since this site is all about having an affair, the women that you meet generally are interested in sex and that's about it. If you're single like me, and you'd like to experience what it's like to sneak around for a quick lay, then this is the site for you. Also, if you're married and you have an urge to wander off the farm and want to make sure that your fling would also be in just as much trouble if your adventures were to be discovered, then AshleyMadison is probably a good bet. Granted, no one wants to be Joey Buttafuoco when their sweet sex date turns Amy Fisher and gets in the middle of the sham that is your marriage.
The Cons
This site is expensive! You could easily spend a small fortune on buying credits which you need to get just about anything done on this site. Not to mention the fortune that you'll likely be paying out once you're on the losing side of your divorce once your trysts eventually and inevitably come to light. Also, because AshleyMadison is so well known, if your spouse has ever watched a television commercial, he or she has probably heard of the site and is familiar with what it's all about. You're going to have a hard time explaining all of the credit card expenses that are sure to build up pretty quick as soon as you sign up for this site.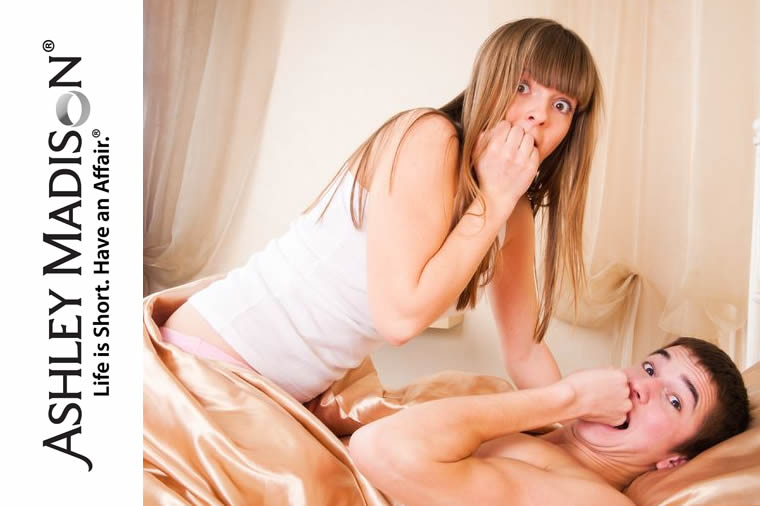 Is It Worth It?
The short answer is, no. Even though AshleyMadison markets itself as the premiere site to have an affair, there are plenty of better places for even married people to go to online to find a date who's just as willing to be discreet for your sake. The amount of money that this site costs may guarantee that you'll find a date with another married person, but you'll more than likely find a single person on any other of the myriad dating sites out there who could show you a better time. As far as being a single person on AshleyMadison goes, forget it. The amount of hoops that you need to jump through in order to be the subject of some married person's affair just isn't worth the trouble. In the end, AshleyMadison is more of a scam than a legit dating site. I suggest going elsewhere for your online dating needs.