Review by Ken Campbell
The sad truth about the universe is the inexorable endless march of the forward arrow of time, which is making all of us inevitably age more and more as we gradually return to the dust. I don't mean to make this review super-depressing, but let's just say that I'm feeling just a tad depressed since it was my birthday recently and, if you you happen to be of my generation that would mean that you can't really get away with calling yourself young any longer. Now that I'm solidly in my mid-thirties, and upon recent inspection of my face in the mirror, there are a few new wrinkles around the eyes, not to mention just a little too much neck flab than I feel all that comfortable with. Sure I can work out (not to worry all you hot ladies reading this, I still do) to try to fight this inevitable aging process, or I can embrace it and accept the fact that I am no longer really that young and spry and now I have to face a true middle age.
Well, this depressing feeling of age shouldn't prevent me from enjoying my frequent online dating lifestyle. Naturally there should be plenty of women out there that don't mind a slightly more distinguished fellow with a few years on his belt. However, so oft4en the adult dating world can often turn into a meat market which can understandably make slightly older people like myself a little uncomfortable. Not to worry though! It looks like there's a new adult dating website just for us, a site that seems to respect the needs of the gently aged singles who are interested in looking for a date. That site is MatureLoverSearch.com.

If you're like me, and you feel like too much of the online dating world is a little to centered on the young hooking up, especially when it comes to the adult casual dating scene, you're in luck! Maybe you've been a swinging single since the 1970′s when swinging was in it's heyday, but you've discovered that those swinger's clubs that you used to frequent just aren't what they used to be. The primary reason (besides I suppose death and marriage) is the popularity of online dating. Just like you probably felt compelled to get an email address and a Facebook account a couple of years ago, since everybody's doing it, your classic and reliable ways of hooking up might not be working so well any longer and now it's time to try dating online. Thankfully, MatureLoverSearch caters to people just like you! Feeling kind of old myself, I figured I'd give it a try and see what it's like.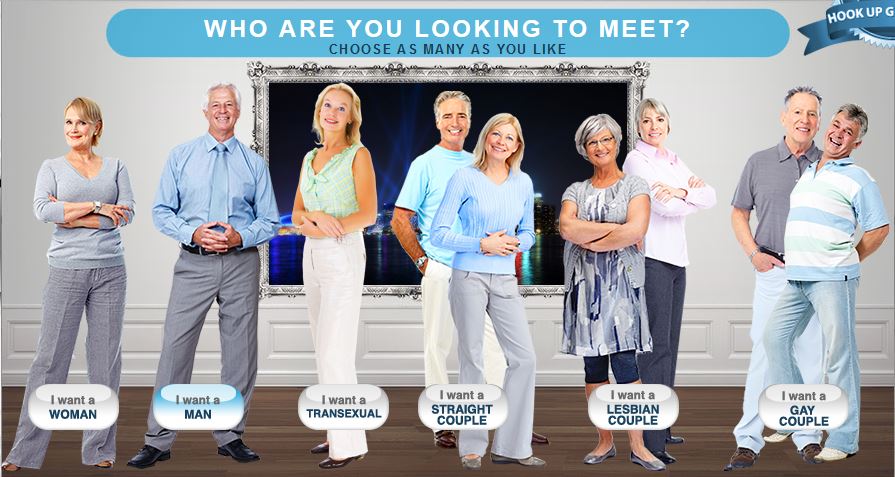 Pros
So first of all, if you've been on some other dating sites and have been a little disappointed with the lack of singles within your age bracket, you need not be disappointed any longer. MatureLoverSearch has a database of millions of members, who are almost exclusively either looking for somebody a little older, or are in their Autumn years themselves. The site's interface is intuitive and easy to learn, even for somebody who is a bit scared of computers. You'll probably want to purchase a membership package which goes for a little as $29.95 a month and with that you can see all of the other members and email them. As awkward as this may feel at first to somebody who's used to the classic way of meeting people, this is basically how everybody is meeting these days. Once you get the hang of it, it gets easier and easier. After just a few emails, you're on your way to meeting each other in person and starting what could potentially be an excellent new relationship. Personally, I emailed a number of fine sounding women on the site and was nicely rewarded with a few dates that lead to some truly great times. I'm not really one to kiss and tell, and the women that I met on MatureLoverSearch I have too much respect for to share too many personal details in a review, but let's just day that the dates were mighty fine, the second dates were even finer, and we'll just leave the rest up to your imagination.
Cons
You know how I mentioned above that you'll probably want to purchase a membership? Well that's really because there's actually very little that you can do on the site without one. You can learn the site and how it works before making a purchase, and the actual price of a membership is really not much compared to the happiness and companionship that this site can bring you so it's not really all that bad. Another bit of advice, which may be a con to some: if you're under a certain age and you're interested in looking to score with someone quite older, you may have to look a for a while before finding what you're looking for. MatureLoverSearch doesn't discriminate based on age, and is open to anyone, but the majority of members are in fact older, and they're looking for someone older themselves. Even though I got super-depressed about my age due to my recent birthday, I found that I was actually on the younger side of the average member on this site, and as a result I had to do a bit of searching before I found people that were in fact interested in dating someone that much younger.
Price
[ws_table id="2"]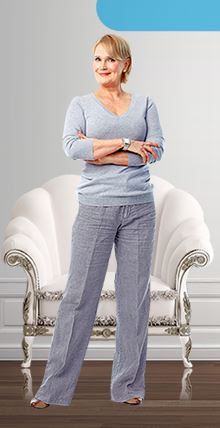 MatureLoverSearch offers a couple of different styles of membership options.
With a Silver Membership, you can view all profiles on the site and send and receive emails from any and all members. You can do searches for any sort of specific feature that you might be looking for. At only $29.95 a month, having access to a database of millions of other mature singles is a pretty good deal.
However, for just an extra $5 dollars (that would be $34.95 a month) you can get a Gold Membership which not only has all of the features of a Silver Membership, but you also have access to MatureLoverSearch Gold Room which has tons of resources to improve your dating life, as well as the ability to instant message any member on the site. You also are featured on all searches, which can definitely improve your popularity on the site.
Also, all membership packages comes with a 3 month "Get Laid Guarantee" which means that MatureLoverSearch will refund your money if you were unable to hook up with anybody after using the site for 3 months. That sounds like a pretty good deal to me!