Review by Ken Campbell
OkCupid.com is essentially free, but there is the option to upgrade your membership if you're really serious about your online dating journey and want to take advantage of all the aspects. In my opinion, upgrading is not necessary because you can still take advantage of most of the features without paying, but if you have the money and you don't mind upgrading, go ahead and do it! Here's a look at some features of membership upgrade:
Browse anonymously and have the option of letting that person know you've visited.
Get customized match search options such as preferences on attractiveness, body type, personality and more.
See who likes you by viewing profiles who've rated you highly.
Have the option to change your username.
Store up to 5,000 messages in your inbox.
Browse through OkCupid ad-free.
[ws_table id="12"]
OkCupid is the self proclaimed "Best online dating site on Earth!" but I beg to differ. Not saying that OKCupid is not a legitimate site, it's just not the best. This site is a completely free site and alike most free dating sites, it's a great platform for those who are new to online dating and want to try a free site that is simple, basic, and easy to navigate. With minimal features and a straightforward layout, users will find OkCupid stress-free.
Addressing the reality of finding a match online, OkCupid asks open-ended questions of members to guide their way. Unlike other competitive dating sites, OkCupid allows users to describe themselves without much guidance, so those who find it difficult to talk about their lives may find it a tad difficult to start.
On that note, for those who don't want to put in much of an effort when filling out a profile, OkCupid would be a great option because you are free to fill in as much info as you'd like. Keep in mind, however, that the more information you reveal about your personality, the easier it's going to be to find a date.

When you are signing up, there is a questionnaire that can be filled out that asks users specific questions about their likes and dislikes, family and interesting facts about themselves. This info is then used to match them with other members. Each member has a choice to make the Q&As public which helps people get to know each other better.
I would concur that OKCupid is very similar to POF, but as far as members go, I would say that the quality of members on OKCupid are of higher quality; more members looking for relationships rather than casual hook ups.
Here is a break down of the features of the site, including what I love about the site, and what needs to be improved.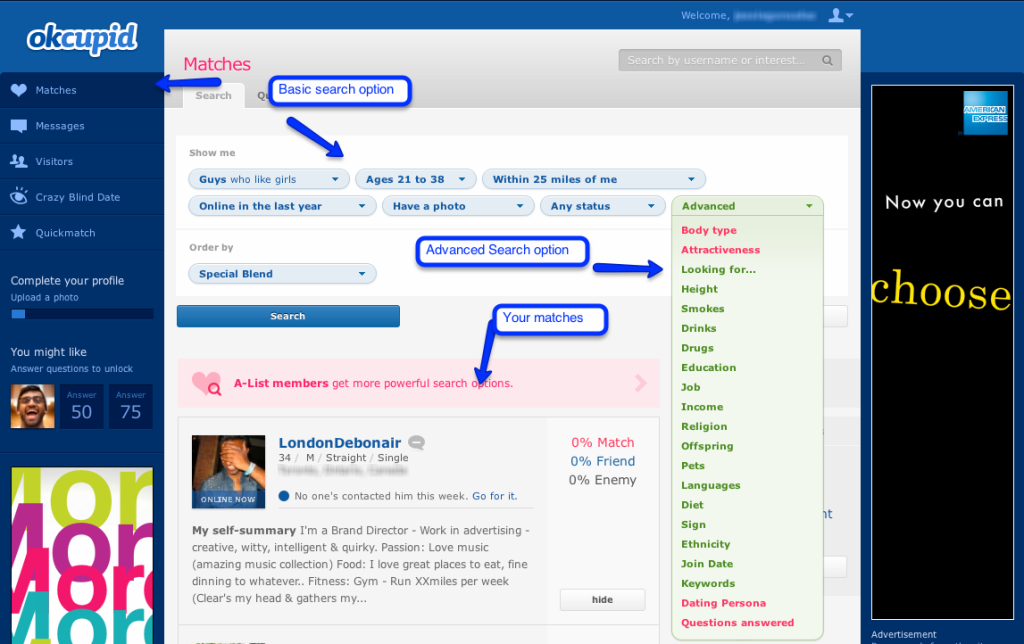 Features:
It is free to use; paid options are available that include additional site features.
Browse profiles for free.
Send messages to an inbox.
See who's viewed you.
Search via basic or advances search.
Have your matches sent to you.
Excellent privacy options and detailed description of what personal information is shared publicly or collected by the site
Multiple language website and profiles
Easy to use with a clean interface
Mobile App available for free.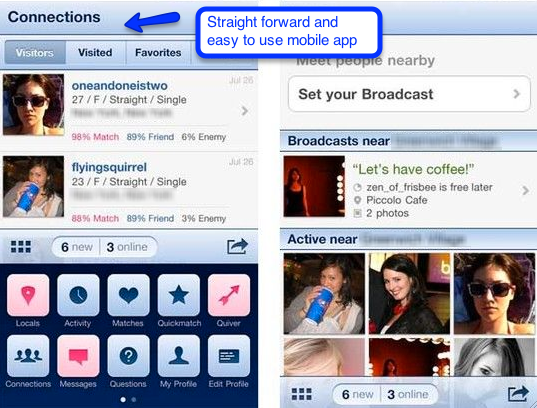 Signing Up:
10 minutes to set up profile
Upload photos for free, can upload from your computer or from an existing photo website
Fill out match questionnaire (optional)
Free membership, upgrade optional (prices from free to $14.95/ month)
Be as detailed or general as you'd like for your profile
Safety and Security:
Section for help and FAQ for the OkCupid website
OkCupid does everything in their power to protect the confidentiality of your personality however cannot guarantee anything.
They also provide safety advice for all it's member that they should abide by.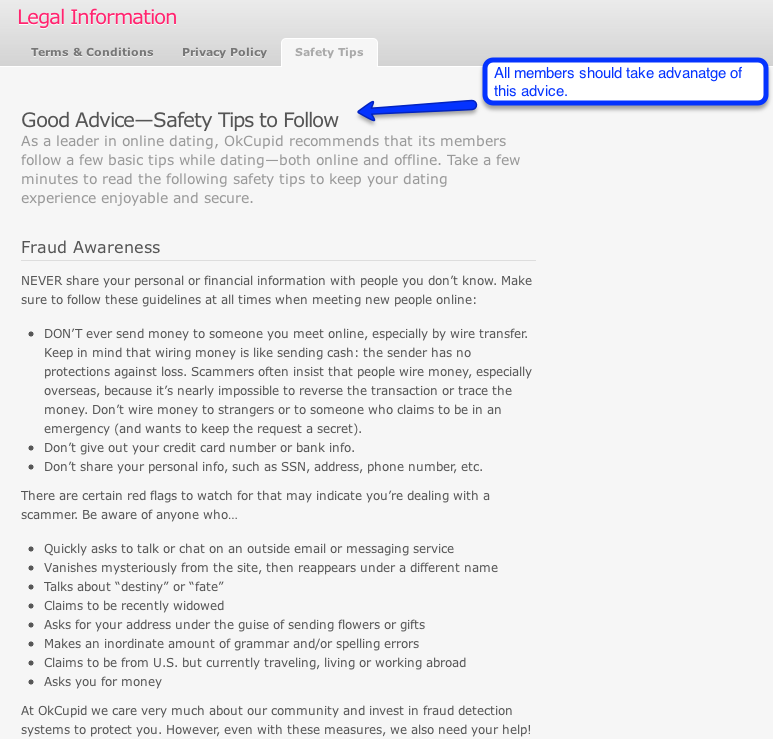 Pros:
A free site that is a step up from POF and has higher quality members.
Basic, easy to use and navigate.
Let's you know whether or not a member replies "often, selectively, or very selectively".
The instant chat option makes it super simple to get to know someone without having to fully commit on time and personal information.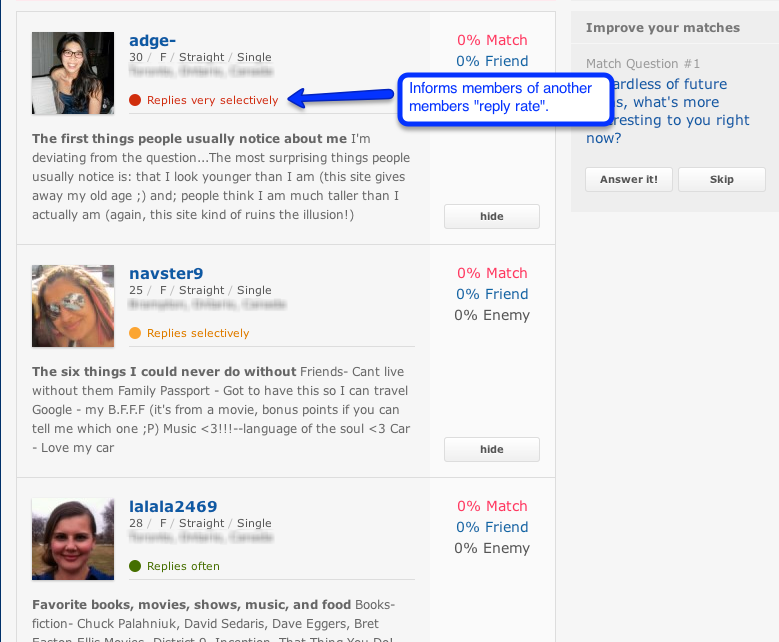 Cons:
The Matchmaking services aren't good, therefore you're required to do all the work yourself.
Because OKCupid.com is a free site, there are a lot of members who don't really know what they want and could be looking for friendship or just on the site to pass the time with no intentions of actually creating a match.
Click here to visit OKCupid.