Review by Ken Campbell
PassionSearch.com is considered a mainstream dating site, however, I would prefer to call it a mix of a mainstream dating site and an adult dating site. The reason for this is because local singles can easily find someone for a relationship or casual sex on this site. PassionSearch is one of those hook up sites where you are given the best of both worlds.
[ws_table id="2"]
Additional features for having a Silver Membership:
       View and contact all members
       Reply to all emails
       Instant messaging chat
       100-Day guarantee
Additional features for having a Gold Membership:
ALL the Silver Membership benefits
Top listings in all searches
Be featured on all search results
Access to member webcams
100-Day Guarantee
When you first enter the site you are presented with a good looking women on the first page and she literally walks you through the steps to making your online profile. The registration process starts off by asking you the most important question, "who are you interested in meeting? A man or a woman?" Then, with just a few point and clicks and easy scroll down options regarding where you live and your age, you are ready to go.
The site is overall fairly easy to navigate with drop down menus and everything you need to be successful when online dating found directly on your profile home page. There are a lot of ads on this site that can often be really distracting, so that's one thing I do not like about this site.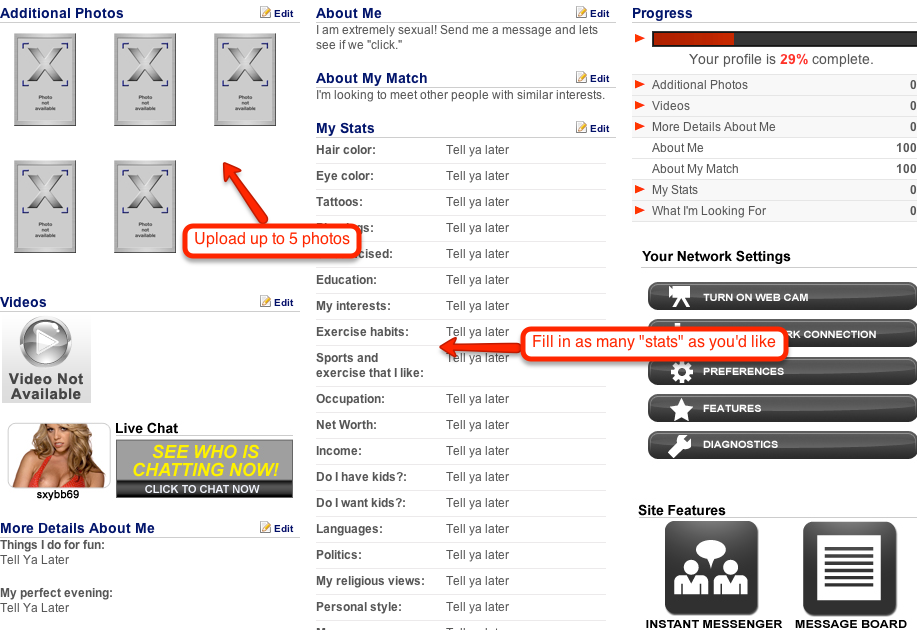 All in all, you can tell just by the name that this site is meant for people who are looking for passion, whether that passion be with a serious relationship, casual dating, or a steamy romance. Also, PassionSearch is not restricting when it comes to what type of members join this site. There are people from all walks of life including lesbians, gays, couples, and of course straight men and women.
One of the best aspects of this site is that it is completely free for women who join. Now, this is essentially not only great news for women, but it is also great for guys because it means that women are flocking to this site. Therefore there is an abundance of women looking for love, relationships, casual dating and hookups! So, if you're a guy, this site is going to be great for you.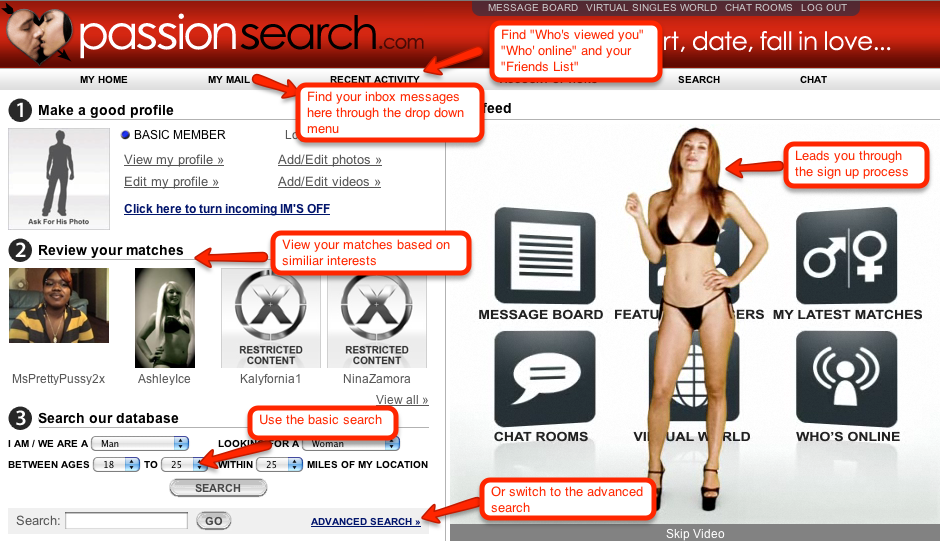 Here is a break down of the features of the site, including what I love about the site, and what needs to be improved.
Features:
Huge database.
Reputable and reliable.
Sign up for free, but must upgrade to a silver or gold membership in order to take advantage of most features.
Steps and tips on how to create a better profile.
Upload, share, and view videos of yourself and millions of other members.
Review matches that are compatible with your preferences.
Search for your ideal match via basic or an advanced search function.
View the Hottest Members, who's on cam, and get new updates through your news feed on the homepage
Send/receive emails and instant messages to and from interested members.
Create/add profiles to your Friends List. See who's Friends List you've been added to.
See who's viewed your profile.
Participate in chat rooms, Virtual Singles World (customize your own avatar and interact with other members), and the message board.
100 day guarantee that you will have success or else you will get 3 months for free.
Have your dating "on to go" with the mobile dating app.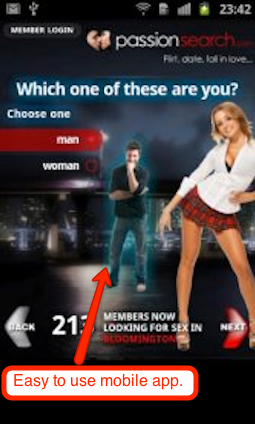 Signing Up:
It will take you 10 – 15 minutes to complete the sign up process.
A good looking girl will lead you through and ask you to reveal some of your interests.
You can upload up to 5 pictures and a video profile for free.
Once you're done with the basic sign up process, the rest is up to you.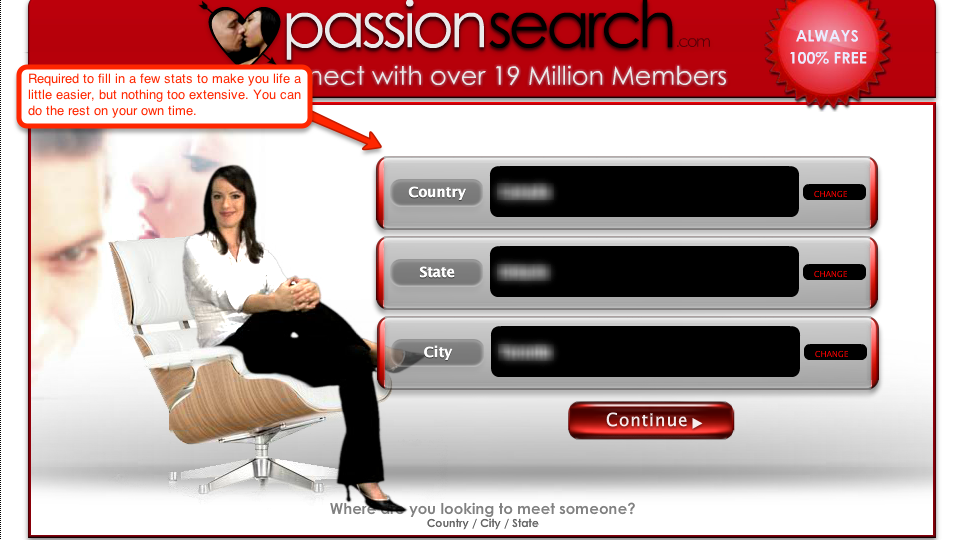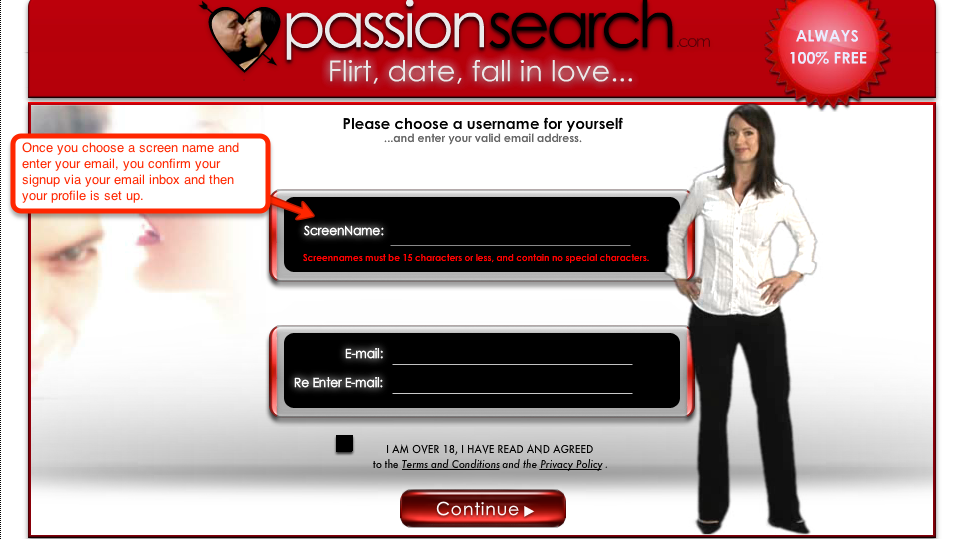 Safety and Security:
There's an easy-to-use Customer Support button at the bottom of the page along with FAQs. If you have further questions, then you can email customer support and they will deal with any issues promptly.
None of your personal information will be revealed to any other member unless your reveal it.
Able to turn the "safe search" on or off, all depending on it you want to be able to view restricted content or not.
Pros:
PassionSearch has an informative blog that is updated regularly offering dating tips, advice, and humorous articles.
The interactive portion of the site with its bombshell is humorous and thoroughly entertaining.
The layout and design of PassionSearch.com makes it easy for users to navigate and browse.
The chat rooms and Virtual Single Worlds are fun and an enjoyable way to meet new people.
With thousands of new members signing up daily, it will be quick and easy for you to find your ideal match.
PassionSearch is currently offering two special limited time offers:
 1. Upgrade now for 3 months of gold membership and get 3 months of gold membership for free
 2. Free upgrade for women.
Because of the "free for women" promotion, there are a ton of women looking to meet other members.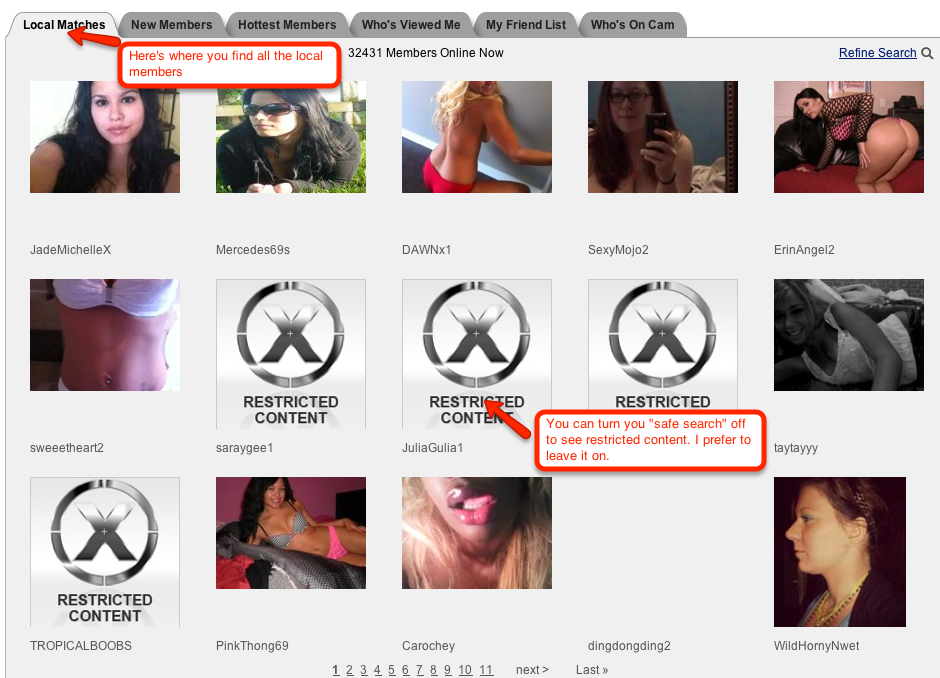 Cons:
There are awesome features that can't be accessed unless you upgrade your membership.
There are a lot of ads that can sometimes be distracting and a little overwhelming.
Some chat rooms you have to pay additionally for even though you're under the impression that they are all totally free.