Review by Ken Campbell
Speakmandating.com is a relatively new dating site based out of the United Kingdom that uses the skills and techniques of the popular UK based life coaches and television celebrities, Nik and Eva Speakman. When they're not getting some of Britain's hottest celebrities lives in order, they've put together a popular site that features their faces prominently on the front page:

OH, DEAR GOD!!!! WHAT, IN THE NAME OF — AAAH!! AAAAH!!! AAAHH!!!!
AAAAHHH!!!!
Okay, Ken. Take a breath. Just take a breath.
So upon entering the site you are presented with a couple of demon ghouls from the pits of hell that will gaze straight into your very soul. Hey, maybe they're just staring into your very soul in order to better match you to your perfect date! That's not so bad, right? We'll get some good times to go on a few nice dates, and for the mere price of your eternal soul to be tormented throughout eternity in some rancid pit of hell designed for lonely British singles.
Maybe I did too many psychedelics when I was younger, but do these faces give you a skeevy feeling that you might have taken a wrong turn into the uncanny valley at midnight on Halloween? Mr. Nik Speakman looks a little like a cross between Paul McCartney and a cackling goblin. His wife looks like she's  about to lick the skin off of my face with her long forked tongue. How are these monstrous people going to be able to help me with my dating needs?
Okay, maybe I'm being a tad unfair. Maybe it was just this picture that's the problem. Just like an online dating profile picture, you can't necessarily judge a person by a single photo. They must look a little less demonic elsewhere!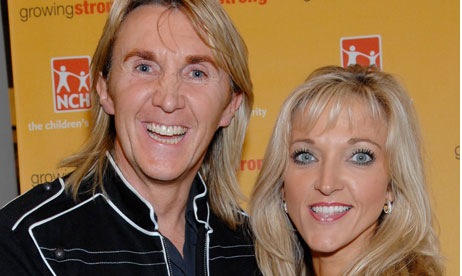 Nope. Still freaky and evil looking. Sorry, Speakmans.
Well I don't know about you, but I feel like there's cockroaches crawling all over my body! So what else besides extreme discomfort does SpeakmanDating offer?
SpeakmanDating is relatively easy to join and to browse through. There's thankfully quite a bit that's available to you as a free user. What I noticed right upon entering and once I manage to calm myself after the terror that I feel from simply being on the site, is that I'm not entirely sure if this is a mainstream dating site or a casual adult dating site. There appears to be the trappings of a mainstream site, in which these popular life coaches will help you find your ideal mate, but the site seems to have the functionality of an adult site.
What I mean is that they seem to be pairing me up with a random assortment of women who only seem to be within a geographic proximity of me. Most of the users on SpeakmanDating appear to be looking for serious relationships, but it would seem that the site's method of pairing people up is to let you know if someone close to you is interested and then, Ta Da! you're a couple. For instance, according to SpeakmanDating, these are all of my potential matches: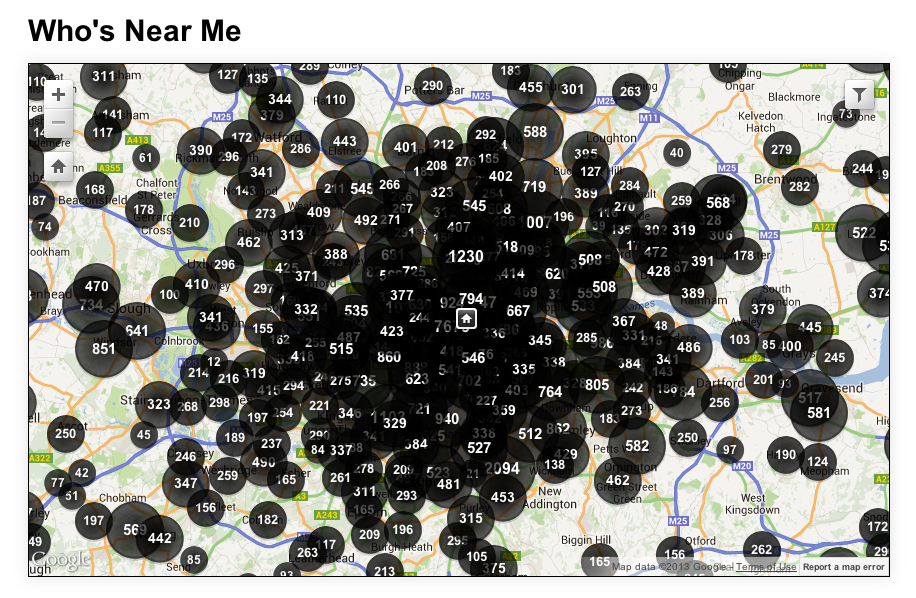 Well that's quite a lot of people! Can I marry all of them? I suppose I could contact any of these women who are in my general area and we could have a great time talking over coffee about… the local deli?… how terrified we both are of the faces of the Speakmans? I don't know exactly what we'd both have in common exactly, but the Speakmans seem to know. Simply by checking the profiles of any of the other local members I'm presented with a note sort of like this: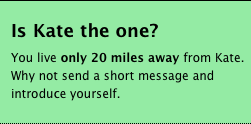 Is Kate the one? Well she only lives 20 miles away! And she's single! Obviously we have so much in common that we should spend the rest of our lives together! I'm already in love!
Not only does SpeakmanDating have a pretty loose concept of what they call "the one", they also bombard you with popups every time a fellow member goes online while you're online: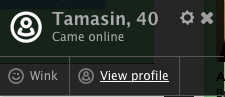 Tamasin is online? Stop everything! Sorry, Kate. Maybe you're not the one after all. Time to talk to Tamasin!
It would appear that SpeakmanDating's technique for connecting you to your perfect match is just by giving you so many options that you'll eventually find the right person. That is only if you're not completely exhausted from emailing every single available person in your general geographic region.
Actually, if you sign up with SpeakmanDating, you should probably not ever expect to use your email for anything else ever again. You'll start getting emails concerning any sort of minutia from every single fellow member in your area. Did some random other user upload a new photo to there profile or add a couple of words to their statement? This is obviously crucial information that you'll need a personal email about! As an example, here's a random sampling of my inbox over a couple of hours:

To be clear, I haven't contacted any of these women. They are simply in my general geographic area. Apparently that's enough for SpeakmanDating to feel like I need to get back on their site right away and contact these people!
The site does have something of a manual selection process that resembles a Hot or Not style of judging: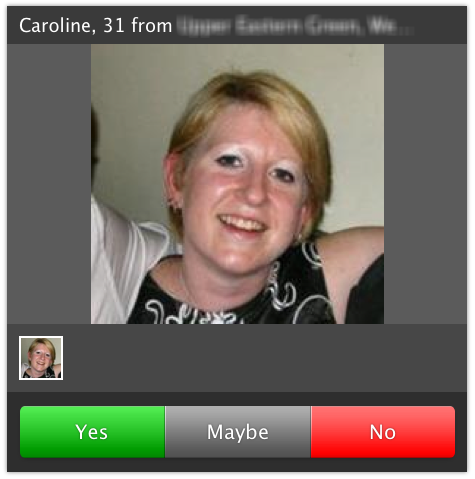 So I know next to nothing about who this girl is and I'm expected to judge her strictly on physical appearance. If I'm interested I can expect to be flooded with emails detailing her every move. If both of us were on this site for some casual sex and I could set up a sex date with this girl I wouldn't be too shocked by this method of online dating, yet I'm pretty sure that most of the members on SpeakmanDating are there to find serious long-term relationships. If that's the case, turning me into an unwitting stalker of these people seems downright creepy. I suppose that's what you could expect from people who look like this: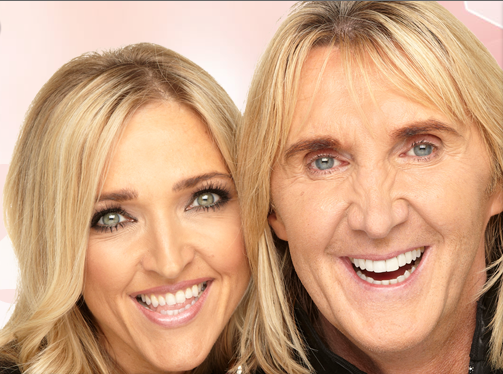 OH GOD!! OH GOD!!
TAKE IT AWAY!!! TAKE IT AWAY!!!!
Prices
In lieu of your immortal soul, SpeakmanDating does offer a competitive pricing package for signing up.
[ws_table id="21"]
As far as the benefits of membership goes, obviously you have some more options as to how you plan on communicating with the random selection of every single other member on this site who you'll be getting email updates about in aeternum.
-You can read and send messages
-You can send other members "gifts"
-You can chat with other members
-You can write your own dating diary (Carrie Bradshaw look out!)
-You'll receive mobile alerts (so you'll know when so-and-so nearby uploads another picture while you're on the toilet)
-You have full access to the "Who's Near Me" map
Is It Worth It?
There are far better dating sites online than SpeakmanDating.com. Like I said, the site wants to be a mainstream site but it functions more like an adult dating site and as a result really fails on both counts. If the site did a little bit better job at selecting proper matches, then there would be a lower failure rate in which you're bombarded with available members. On the other hand, they seem to already have the layout for an adult dating site, so with just a few minor tweaks they could do that relatively okay. They might piss off some of their members though. And they've gotta change that picture. It's f**kin' terrifying!