Review by Ken Campbell
I'm the type of guy that's been around in the adult online dating world for a bit. I'm not someone who would get surprised all that easily by seeing anything all that new from dating online. There is one thing that almost always takes me aback almost every time I see this when I'm on a date, and that is when I see a married, engaged, or otherwise committed person using any old online dating site in an attempt to stray from their husband, wife, fiance, or significant lover in whatever capacity. And before you start thinking that I'm some sort of prude that disapproves of such behavior, let me assure you that that's not in any way what I mean by this. It's not like I'm surprised that these people feel the need for an extramarital dalliance. Frankly, I could never imagine being with the same person day in and day out for year after year. That's one of the reasons why I've been single all of this time. No, what really surprises me, is that these people are using a more generic adult online dating site for their sexual exploration, rather than a site that's committed (no pun intended) that's designed specifically for these types of affairs. To all of those married folks out there who might be reading this article in secret while their spouse suspiciously eyes them from a corner, let me introduce you to Untrue.com!

It's not like married and engaged people aren't all over the adult casual dating scene. On average, I'll go on about three or four dates a week, and almost always with different people each time, and sometimes I'm flabbergasted by just how many people that I've connected with online turn out to already be in long-term committed relationships and I'm merely the secret side dish (not like I ever mind filling that role). Inevitably though, these people are incredibly paranoid that somehow their partner will somehow find out about their secret relationship and soon all their good times will be past and gone. Really the big mistake that these people are falling into, is that they're not using a site that's designed for people just like them. That's what's so great about a site like Untrue.com, because the webmasters of Untrue have set things up so that you can have an affair as easily and as discreetly as possible without any worries of the wrong people finding out.
Pros
You've probably heard of a few other affair sites out there. Probably the most famous one out there is AshleyMadison. Being the professional that I am, I've signed up for AshlyMadison in the past just to see how it works. I tried it out for a few weeks and had a few dates with it. My opinion of that site, however, was that the payment system was structured in such a way that you'd be spending literally thousands of dollars just to get something happening on the site. When I signed up for Untrue.com however, I was really happy to see just how affordable it was. There are so many scam sites out there that will promise the most amazing dates and ultimately just take your money and leave you with nothing. Untrue didn't seem to be like that at all. In fact I found that it was quite easy to meet people, have some great discreet dates and it didn't completely break my bank account. I was really impressed with the average quality of members on the site! Not only are there your fair share of married people looking to be secretive with their dalliances, but there are plenty of people from the casual dating scene who will always give you a great time when you're out on a date, and are hip enough to always be discreet.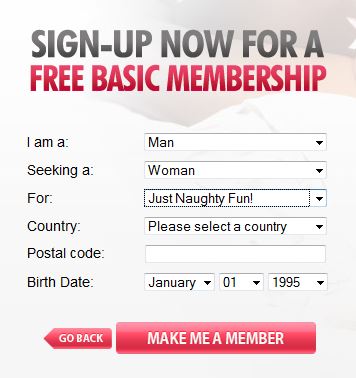 Cons
So then what's the problem with Untrue.com? Well for one, you'll probably find that even though they advertise a free membership, you can't really do all that much with a free membership and you'll soon be dropping some cash in order to get some action happening. Sure, you can do a search for other local members and you can get your own profile all set up, but you'll find that once you find someone that you might be interested in contacting, that your powers as a free member will dry up and if you want to go any farther, that you'll need to sign up for one of the membership packages. Though to the credit of Untrue however, at least the payments are pretty affordable, unlike some other affair sites out there that will leech you of every last dollar to the point that your spouse will divorce yo, not for all of your affairs, but just due to gross financial mismanagement.
Price
[ws_table id="2"]
So Untrue.com has a cou0ple of different types of membership deals. The Silver Membership is pretty good for basic online dating. You have access to all of the millions of other members on the site and you can send and receive emails with anyone. Truly this is really all you need to have some great affairs, so long as your spouse doesn't already read all of your emails. If you're like me though, you'll drop a mere extra five bucks and buy the Gold Membership. What you get with the Gold Membership is everything that the Silver Membership has to offer, but with instant messaging access as well so you can set up dates without going into your email at all. Plus your profile will be featured during other member's searches so more people will likely contact you as well. Really, the Gold Membership is the Cadillac of packages, while the Silver Membership is more like a Honda Accord. Sure, an Accord will get you where you want to go, but a Cadillac will get you there so much better.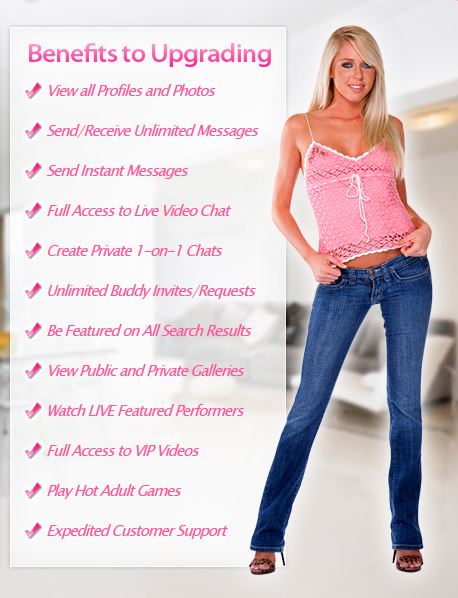 Maybe just to show how confident the people at Untrue.com are about the strength of their service, the site also offers a "3 Month Get Laid Guarantee", in which you will get a full refund if you were unable to get a date after using the site for a season. In my opinion, that's a risk I'd be willing to take.
Is Untrue.com too good to be true? You might think so, but I've tried it and I can confidently say that that's not the case. This is a great site that will facilitate all of your affairs to be as easy and discreet as you need them to be.